ABOUT THE NEW ALBUM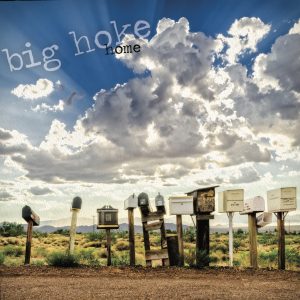 We all look for Home in different ways. Within ourselves, within others, and on the ever changing road ahead. They newly released Home from Big Hoke acts as a musical map of that journey. Written and performed by Justin Gorski and produced by Gordy Quist at his studio The Finishing School in Austin and mixed by Grammy winning engineer, Tom Schick. Home is an Americana/Roots Rock Revivalist Record. It's real musicians playing real songs written by a real songwriter.
The tracks on "Home" have a direct poetic approach both in music and lyric. After all the years of Gorski's writing and performing, cleaning up and breaking down, he has come to roost in the latest release from Big Hoke…Home.
BIG HOKE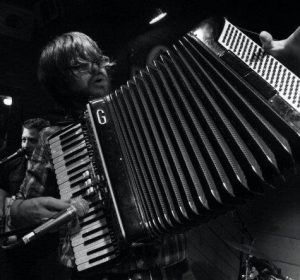 Justin Gorski has been playing and writing music since the age of 5, even though he hated it. Since then he's written and recorded 5 solo albums and finished countless full length albums. He's played in traditional Irish Bands, Jam bands, Jazz/Swing bands, Americana bands– hell, he even won best DJ in Cleveland for his Polka Happy Hour!!! In Justin's spare time he opened up a vegan cafe and started a family, too. But his own voice and music keep calling him back to his Americana Roots. After all the years of searching, hating, recording, practicing, giving up, cleaning up, breaking down, meditating, writing, and performing, Justin has finally come Home to roost in this latest release by Big Hoke.